We are glad to offer you SPA Resorts of Italy!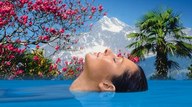 A thousand of years humanity uses the experience of the beneficial effects of thermal waters in the recovery of organism. The ancient Greeks were skillful doctors of those times and appreciated their amazing properties and obvious benefit for a health. In Italy treatment of water springs saturate of mineral salts known since ancient Roman civilization. In ancient Rome visit of terms (prototype of modern baths) was not only part of caring of themselves but also the social responsibility of every citizen. Therms were constructed at hydrothermal springs. Many centuries of accumulated knowledges, studied and perfected ways of healing at thermal springs applied successfully at our days.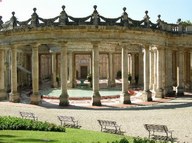 In Italy is situated the highest number of thermal springs than in all Mediterranean. This is due to geological structure of the Apennine peninsula where there are many volcanoes. The territory carved up a dense network of underground canals where hot healing wells out. Hydrothermal springs have acquired en excellent collection of elements during millions years of gathering drops among underground rocks, basking in the fire of ancient volcanoes. Now they have all "diamonds" of periodic table of Mendeleev: bromine, iodine, zinc, calcium, potassium, sulfur, iron and magnesium.
The mild climate of Italian thermal resorts and the location among the wonderful beauty of landscapes help to recovery psychological equilibrium and inner comfort. They are situated close to major cultural centers. SPA Resorts is the ideal starting point for exploring the history and the culture of the country.

Thermal centers are recommended for people with diseases of musculoskeletal system, neurology, circulation disorders, bronchitis, skin diseases, tiredness, insomnia, weakened immunity. The main therapeutic measures are swimming, aqua fitness, hydromassage in thermal pools in combination with brush massage, sauna, as well as cosmetic applications. It is possible to visit SPA resort all around the year.
Thermal resorts of Italy are modern SPA centers with healing hot springs and good recreational infrastructure that able to facilitate rehabilitation, relaxation, stress and tiredness.
SPA resorts of Italy will give you again the power of youth and health.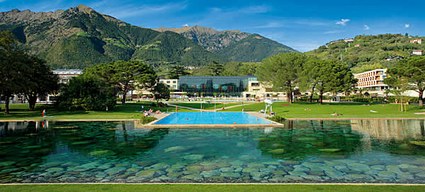 Book a trip